Mineral Sanitation District
Tehama County Sanitation District No. 1
Tehama County Sanitation District No. 1 Mineral (District) is owned and operated by Tehama County Department of Public Works. The District provides wastewater service to the rural unincorporated community of Mineral, CA, located approximately 40 miles northeast of Red Bluff, adjacent to Lassen Volcanic National Park. The District's current service area boundary consists of approximately 85 acres (0.13 square miles). The District's ultimate service area boundary, mentioned in the 1965 Feasibility Report completed by Clair A. Hill and Associates, is approximately 280 acres (0.4 square miles) and contains areas outside the District's boundary, including Lassen Volcanic National Park Service Headquarters and the Caltrans Maintenance Station. The US Forest Service Campground at Battle Creek and adjacent church campground were not included in the ultimate boundary.
Connections & Permits
Building Sewer Connections, Permits, and Sewer Lateral
Tehama County Specification for Building Sewer Connections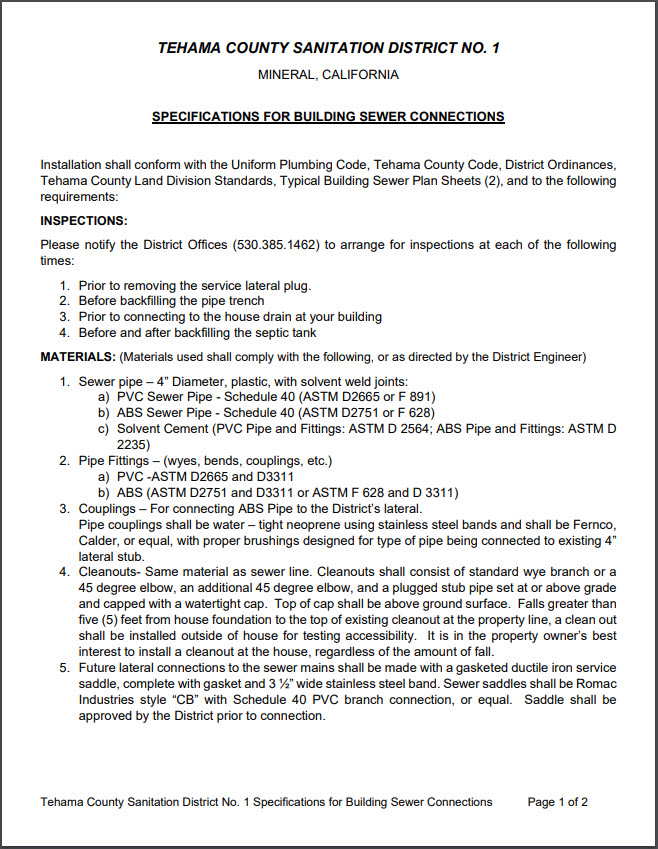 Tehama County Sanitation District No. 1 Sewer Connection Permit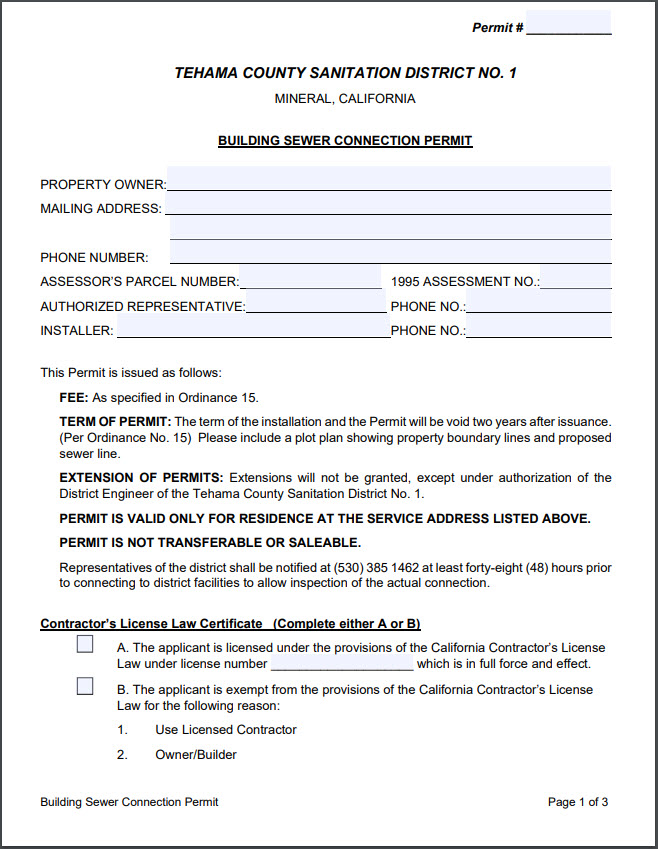 Billing
For questions related to your invoice, or to update your billing information, please contact Speero Tannous at 530-385-1462 ext. 3025 or stannous@tcpw.ca.gov
If you have sold your property, please contact us so we can update our records.