JELLY'S FERRY BRIDGE WATERWAY RESTRICTIONS LIFTED
The Jelly's Ferry Bridge replacement project is more than 90% complete. The old bridge and the temporary construction trestle that you see in one of the photos below have been removed, relieving the waterway of obstruction and narrowing of the passage. Watercraft may travel normally through the channels.
Designed by: T.Y.Lin International Group
Construction Contractor: MCM Construction, Inc.
Construction Management: Quincy Engineering, Inc.
Estimated completion date: August 2022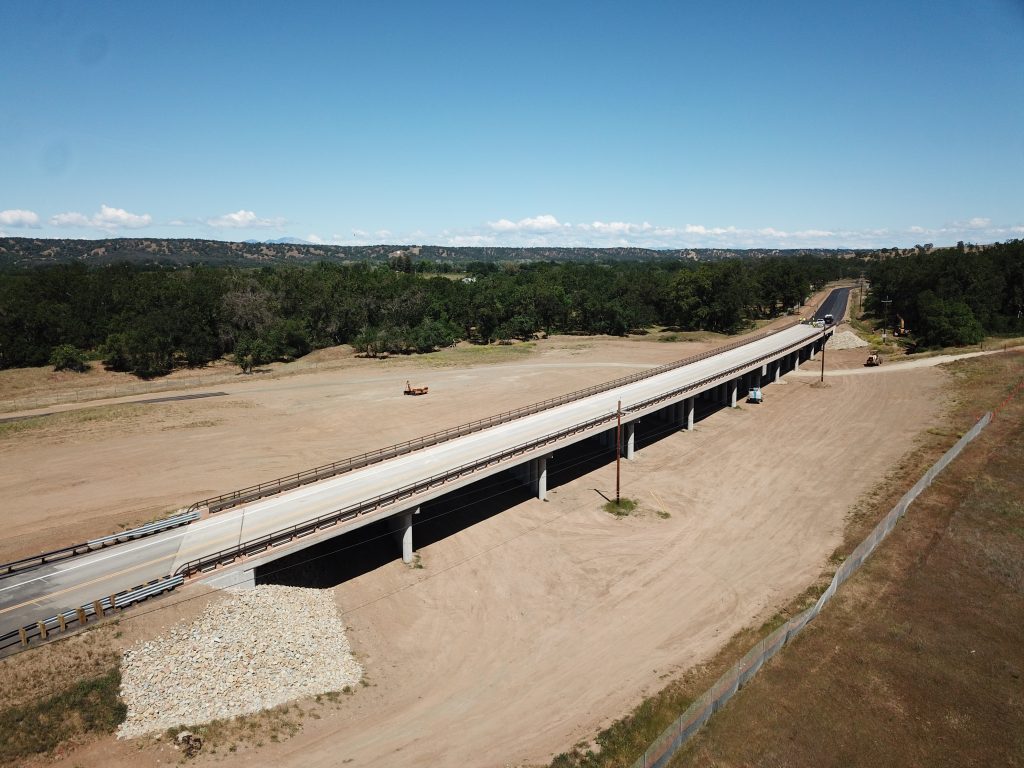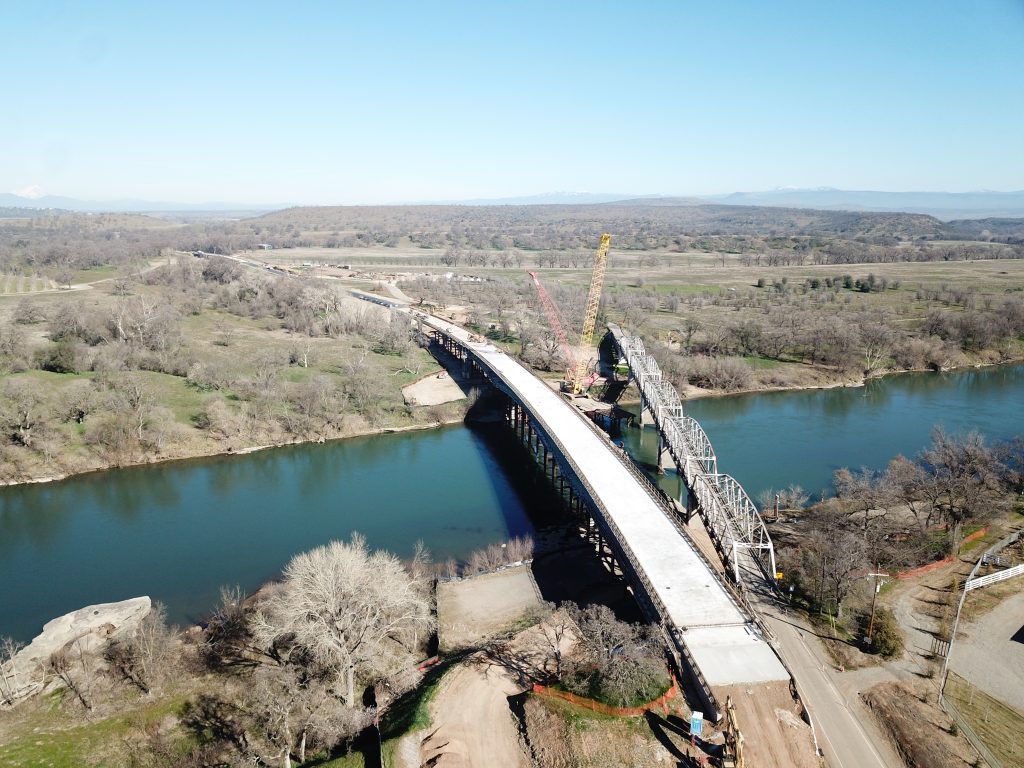 Jellys Ferry Bridge. Set to open in April 2022. Date: February 07, 2022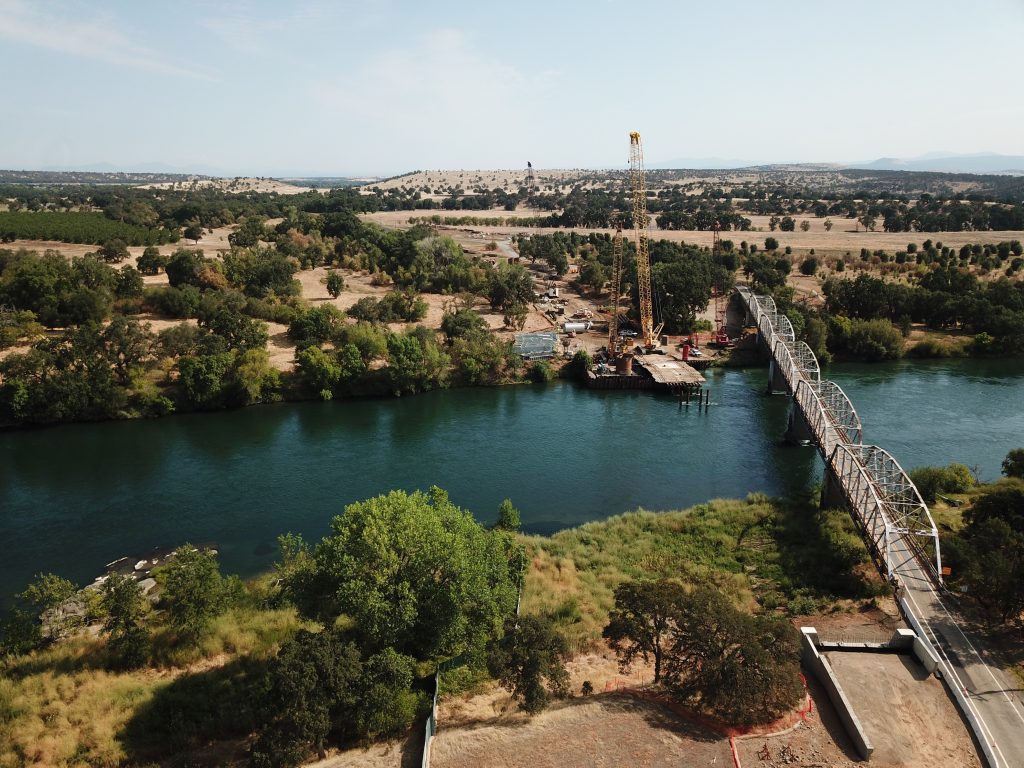 Jellys Ferry at the beginning of construction. Date: July 23, 2020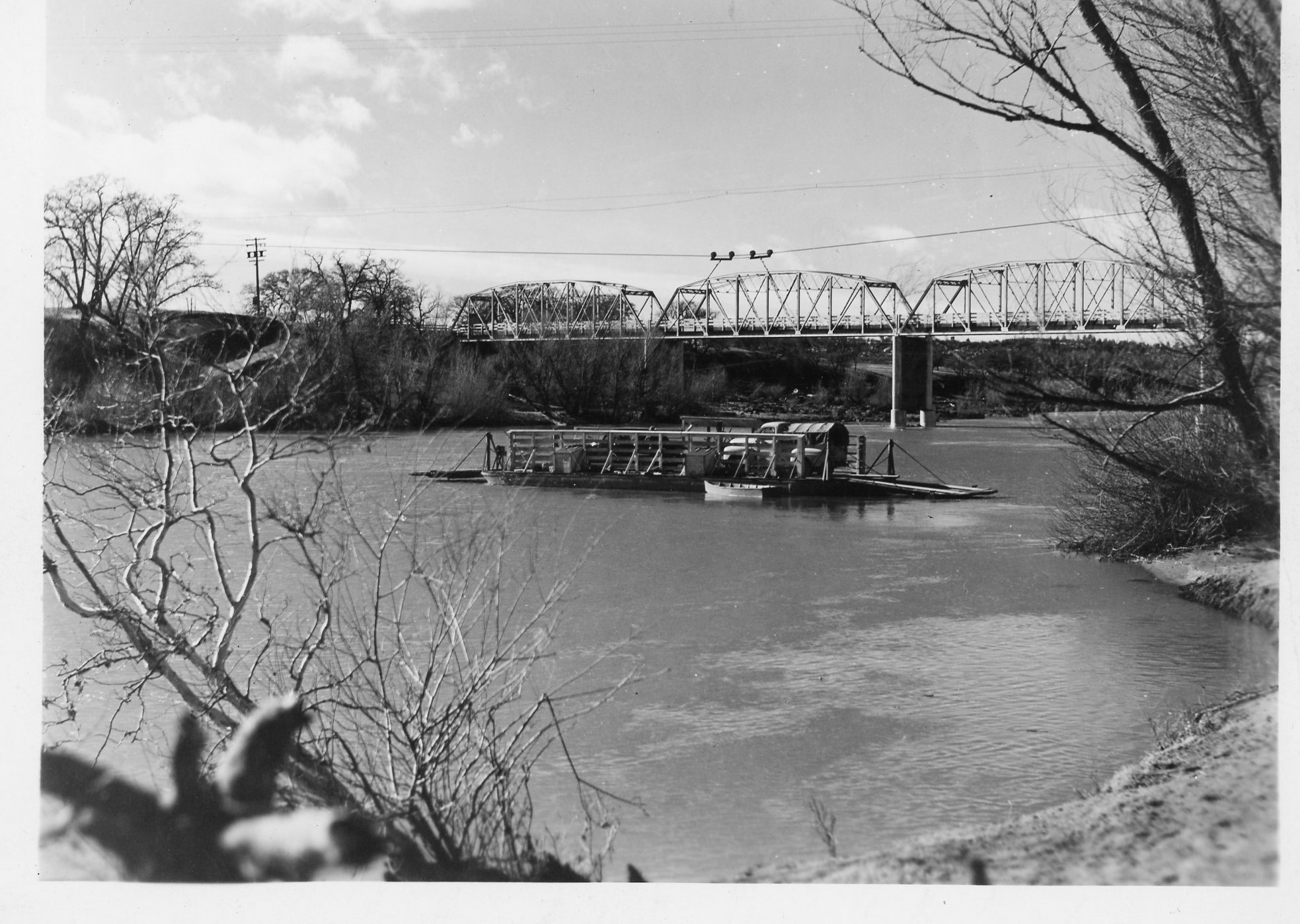 Date: Circa 1950