Tehama County, in cooperation with Caltrans and the Federal Highway Administration, is replacing the Sacramento River Bridge at Jelly's Ferry Road located north of Red Bluff, in Tehama County, California.
As of August 1, 2021, the Temporary Construction and Falsework Trestle pile installation in the Sacramento River will be complete, and a River Boating Advisory is being issued.  See below.  Please use caution and observe all signage when navigating the Sacramento River at the project site.
Designed by: T.Y.Lin International Group
Construction Contractor: MCM Construction, Inc.
Construction Management: Quincy Engineering, Inc.
Estimated completion date: August 2022
For real time river flow rates visit https://www.cnrfc.noaa.gov/graphicalRVF.php?id=BDBC1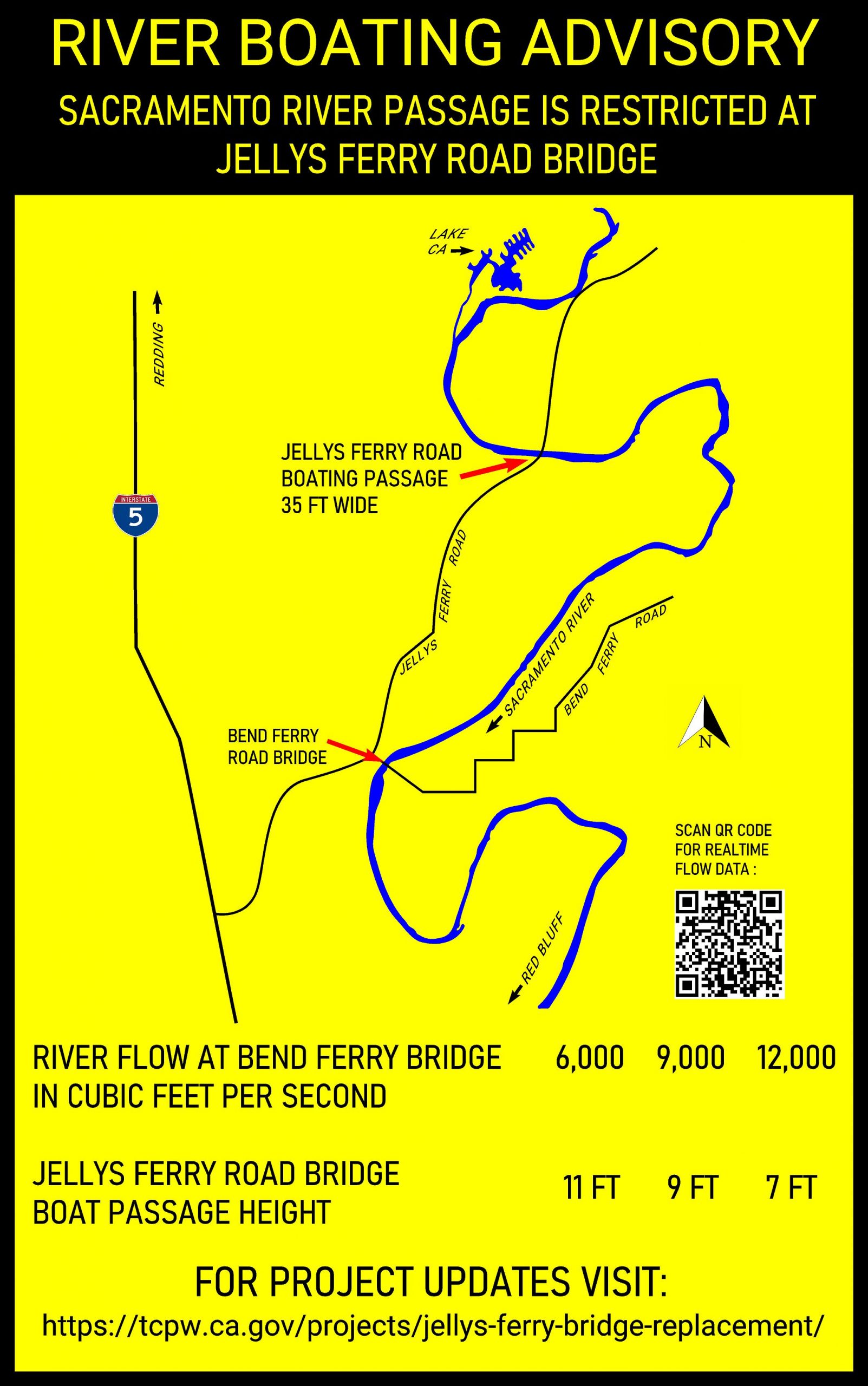 River Boating Advisory: July 29, 2021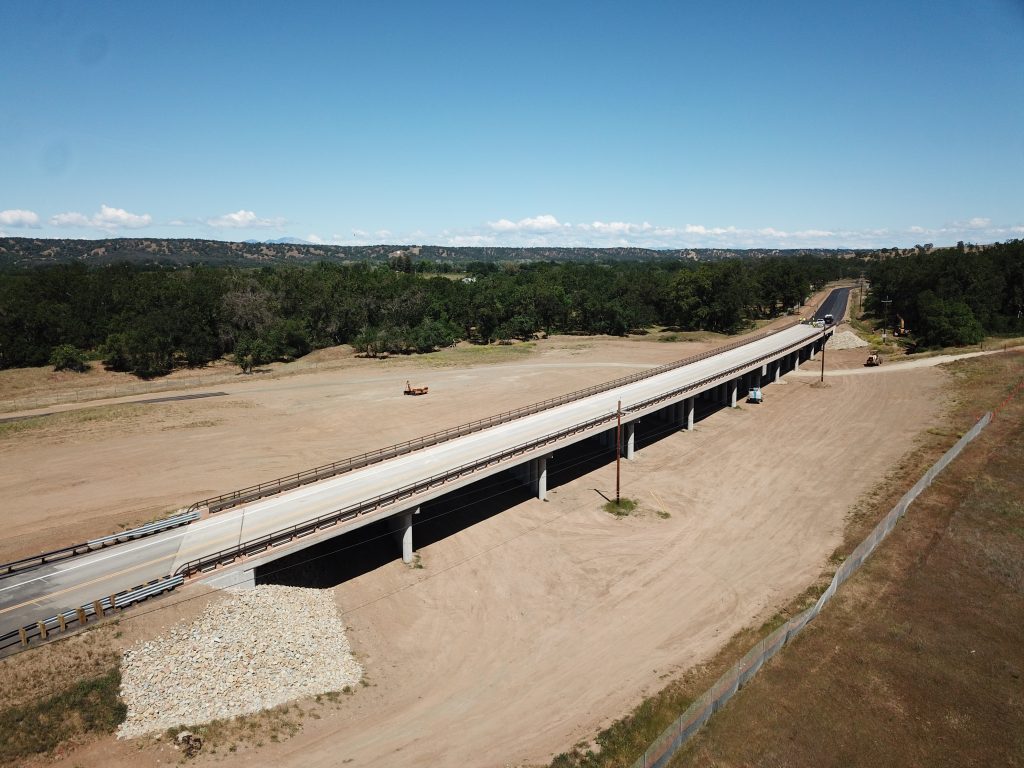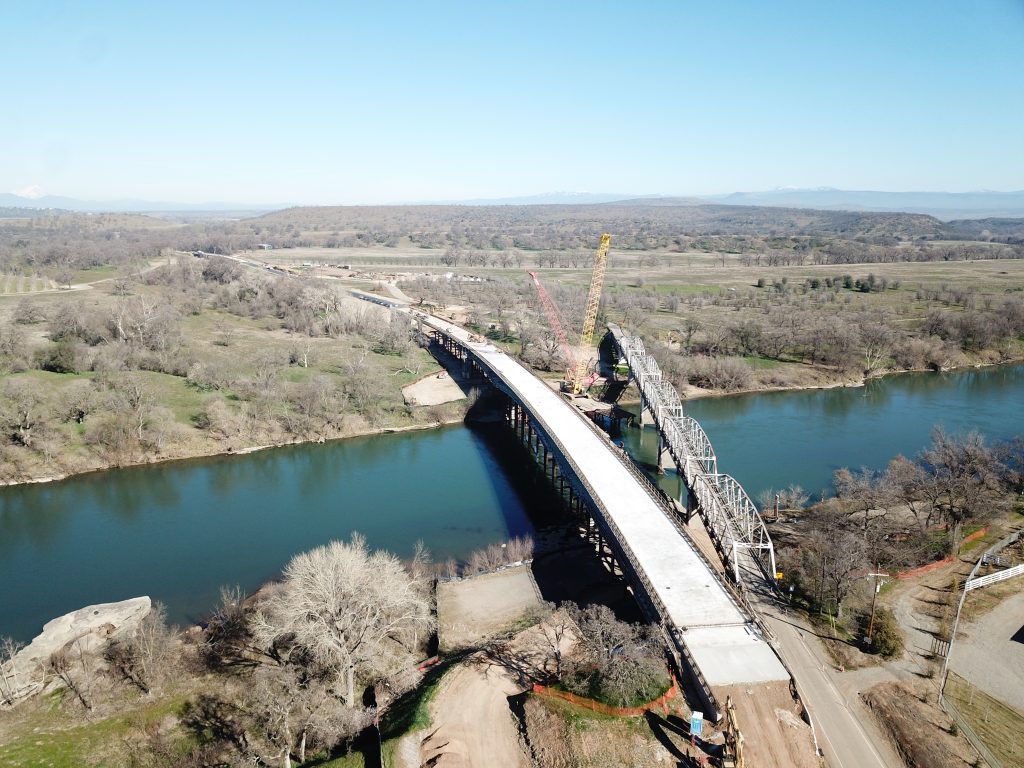 Jellys Ferry Bridge. Set to open in April 2022. Date: February 07, 2022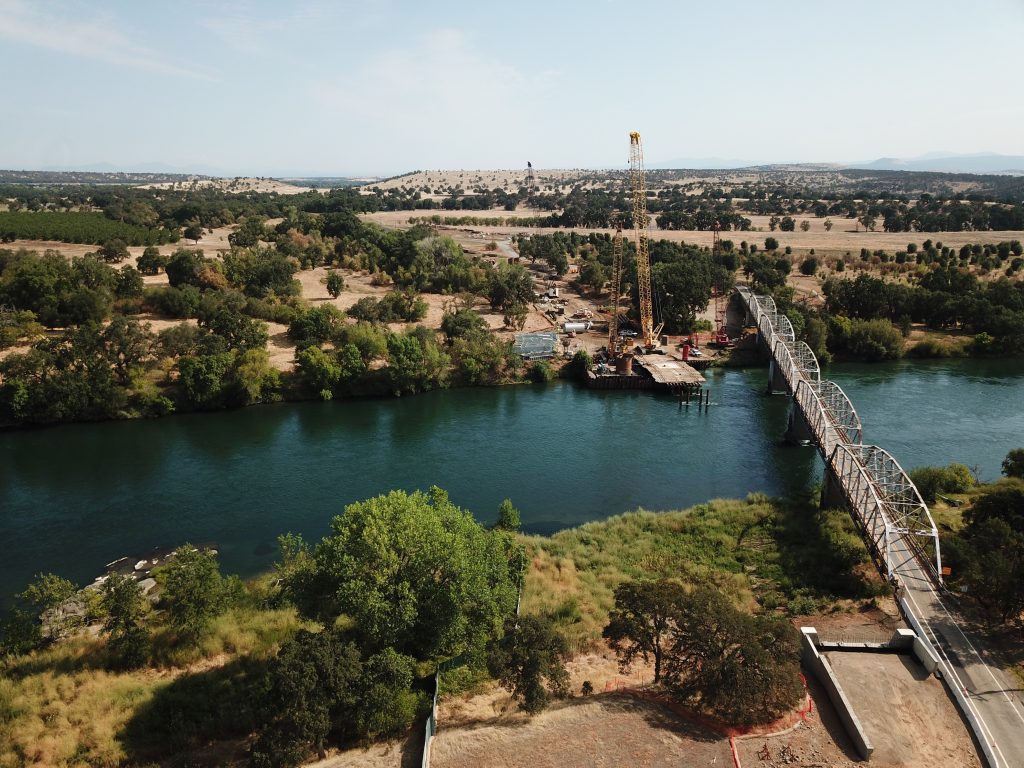 Jellys Ferry at the beginning of construction. Date: July 23, 2020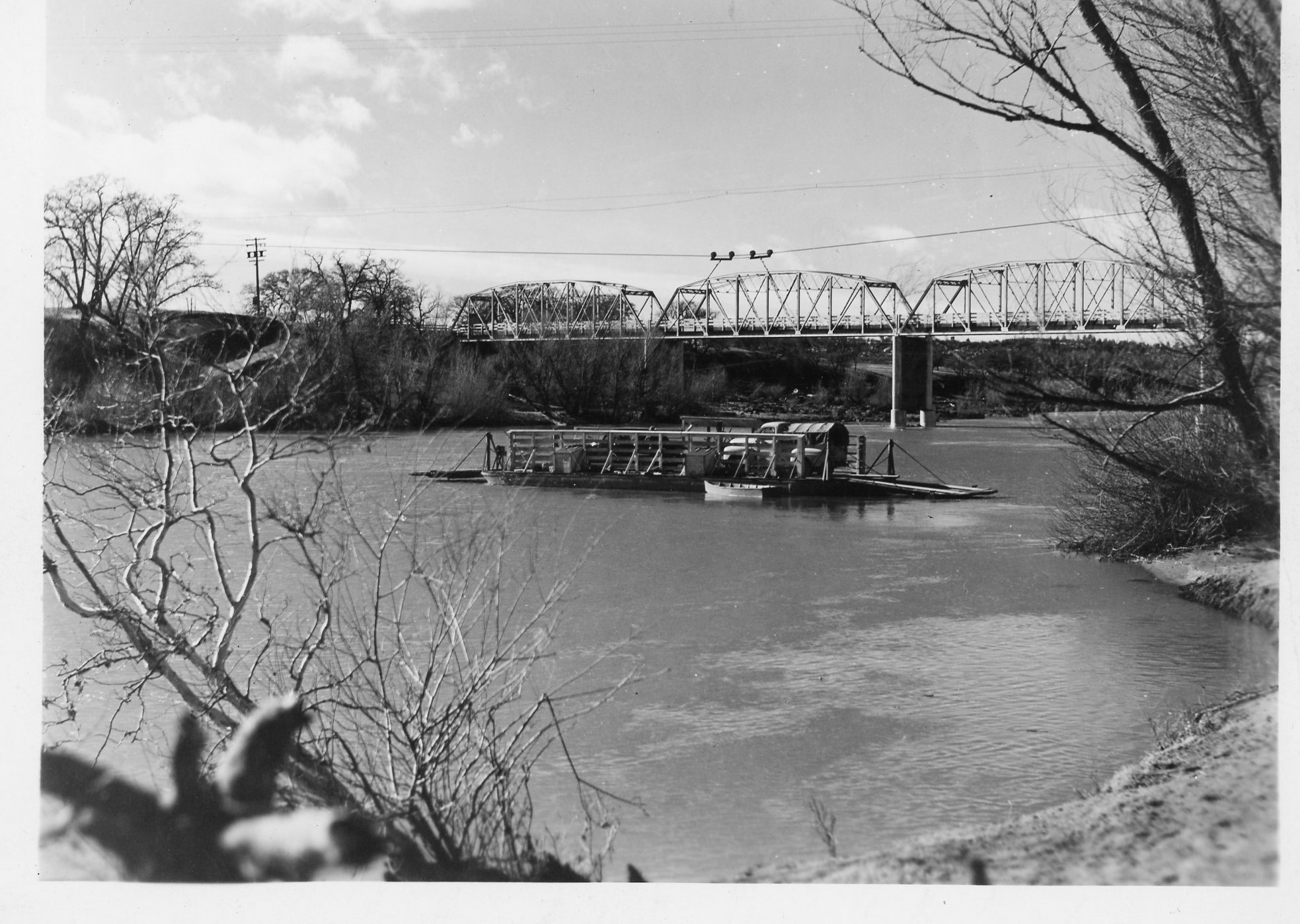 Date: Circa 1950